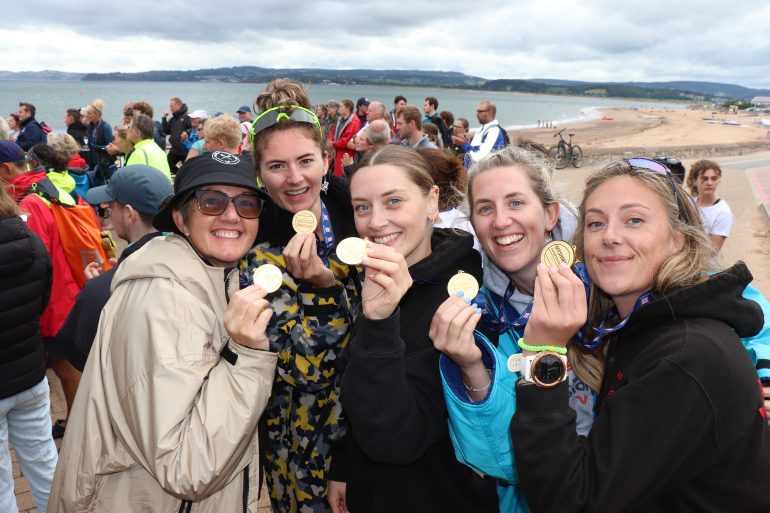 Jersey's female quad rowing team, Girls That Row achieved new levels of success this weekend, after collecting the gold medal at the British Rowing Offshore Coastal Championships. The competition, held at Exmouth, saw the best of British compete, with Girls That Row beating out 7 other teams to reach gold. They are now the first ever Jersey women's quad to bring home the top medal.
The team is co-sponsored by HIGHVERN and Nexus Technology. Crew member Emma Syvret is a Senior Manager, Fund Administration at HIGHVERN.
After a season of truly hard work, the Girls performed exceptionally well against very turbulent weather conditions in the UK finishing the final race in 32m:32s, a full 40 seconds in front of the runners up. This result puts the team in good stead for their next challenge at the World Rowing Championships taking place in Serbia in September.
Martin Hall, HIGHVERN Chief Executive said: "Huge congratulations are in order for such a result as I know how hard the team have been training. They wanted to pave the way for more women to enter the sport of rowing and what a fantastic example they have set this season. As well as co-sponsors, HIGHVERN are also big fans and will continue to follow and share their inspiring journey."