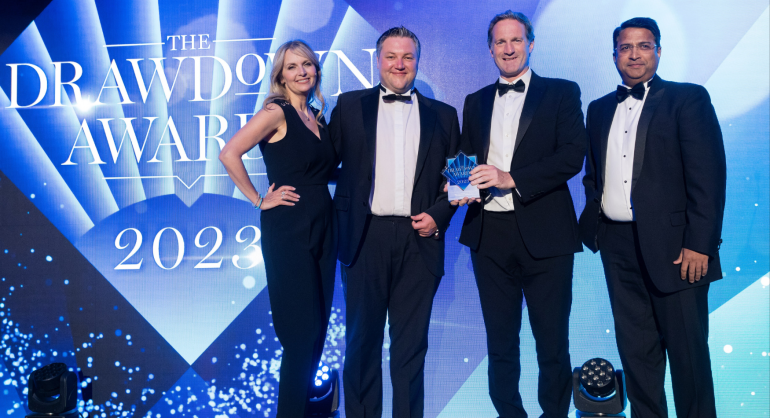 HIGHVERN's funds team have been recognised by the prestigious Drawdown Awards for a 4th consecutive year, collecting the 2023 Award for 'Fund Administration – Assets Under $50bn'. The independent private wealth, corporate and fund services provider was singled out for its people and their dedication to high standards of client service, delivering an agile, robust and innovative funds proposition.
HIGHVERN has previously collected awards for 'Fund Administration' as well as 'Technology & Innovation' and was shortlisted in both categories for 2023. It's unique approach to fund administration has seen the business continue to grow and expand into Ireland, having recently been issued its Irish fund administration licence.
Aidan O'Flanagan, Head of Funds, commented: "We were delighted to have won this award once again, and very pleased that our team continues to gain the recognition that they fully deserve. Whilst innovation and technology continue to be a clear differentiator for HIGHVERN, our greatest asset is always our staff who take time to understand our clients needs and exceed their expectations."
HIGHVERN now employs over 125 staff across six jurisdictional offices and is renowned for its integrity, discretion and responsibility.