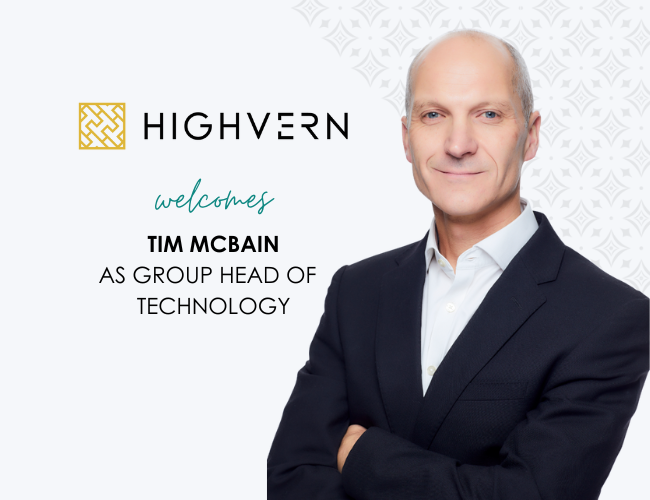 Leading international private wealth, fund and corporate administration provider HIGHVERN is delighted to confirm the appointment of Tim McBain as Group Head of Technology.
Following a year of jurisdictional expansion both on and offshore, HIGHVERN has initiated a significant investment programme in its technology platform, with Tim responsible for steering the business through this new phase and beyond.
The Group Head of Technology will oversee the implementation and integration of technology  across the group's offices, located in Cayman Islands, Guernsey, Ireland, Jersey, Switzerland the UK.
Tim will join HIGHVERN's Executive Committee where his experience at the helm of technology development across infrastructure, applications, automation, integration, and information security for over two decades at other leading private client and funds providers will be instrumental.
He commented: "I am delighted to be joining such a highly respected business. HIGHVERN's clear commitment to integrating technology in both its propositions and business model is clear and offers significant potential to both clients and colleagues alike."
Martin Hall, Chief Executive at HIGHVERN, added: "We have an exciting technology agenda and are very much looking forward to Tim's contribution right across the group given the role we see technology playing in our future strategy."