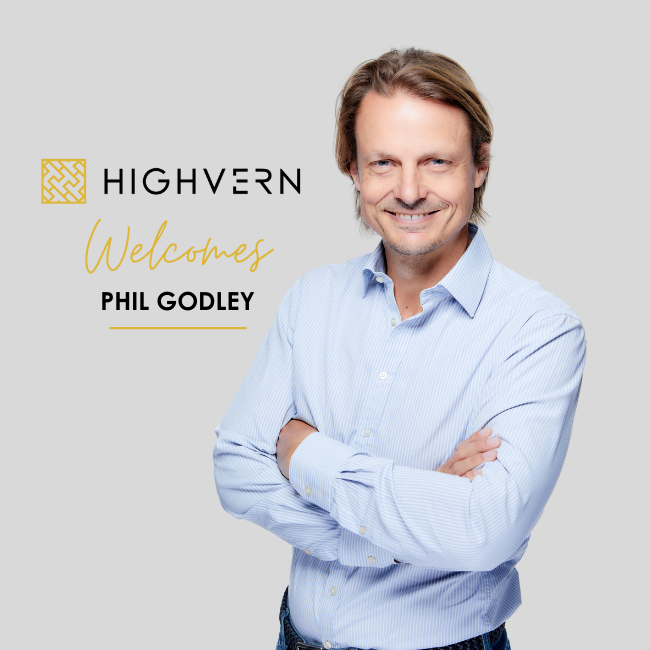 HIGHVERN is delighted to announce the appointment of Phil Godley as non-executive director on its senior group holding company board.
Well known in industry, Phil is a Chartered Accountant with wide-ranging governance experience gained over more than 20 years working in Finance and Professional Services. Most notably he was previously an Executive Director of a UK FTSE 250 company and a Director of regulated financial services businesses in Luxembourg, the Netherlands, Ireland, Jersey and Guernsey. Since then, he has acted as advisor to a number of leading financial services providers, data companies and institutional investors focusing on commercial growth, data, product and technology. Phil also participates in competitive AI events and has provided AI education events in professional sectors.
Martin Hall, Chief Executive at HIGHVERN, commented that: "having recently extended our international footprint, Phil's strategic contribution and background will be a significant addition to our future planning and direction, helping us leverage the newly combined strengths of the group and on through the next phases of our growth.  We are extremely proud too that a practitioner of Phil's standing in the marketplace has chosen to work with HIGHVERN in this way, and warmly welcome him to the group."
Phil is one of a number of strategic senior hires to join the HIGHVERN group recently, following its expansion into the UK and Ireland and acquisitions in the Guernsey and Swiss marketplaces.